Music in the Schools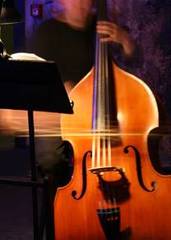 The Downey Symphony presents a "Music in the Schools" program which reaches nearly 22,500 students of elementary and middle school age in the Downey School District. Our principal bassist, Mark Artusio, leads a quintet of musicians (each representing one of the five major instrument groups - the strings, the percussion, the brass, woodwinds and basses) and they introduce themselves to the children. 

This year's program will highlight the musical concept of STYLE IN MUSIC, featuring music from different historical periods and countries as well as of contrasting musical types. The Quintet's visits to the elementary schools are the core of our Downey Symphony's educational outreach program. The program has earned the accolades of our school teachers and administrators and the fascination and gratitude of our school children over the past ten years.
---
---
Fifth Grade Concert at Downey Theatre
The Downey Symphony Orchestra provides an educational concert to every fifth grader in the city of Downey
click pictures to enlarge...