Around the World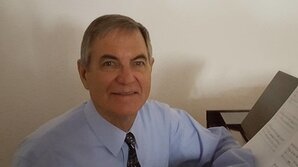 January 20, 2018
8:00 PM
Downey Theatre
MOZART: Impressario Overture
DEBUSSY: Petite Suite
LARS CLUTTERHAM: *World Premiere
MENDELSSOHN: Symphony No. 4, "Italian"
---
---
---
Lars Clutterham, composer
Lars Clutterham was born into a musical family and started lessons on the family spinet piano when he was eight years old. He soon discovered an affinity for piano playing and was featured as a soloist with the Florida Symphony by the age of twelve. As a high school student he began to delve into composition, and by the time college came around, Clutterham was determined to major in music.
Following his undergraduate study, Clutterham spent a year in Paris, France, studying piano, before returning to Temple University in Philadelphia, where he earned a master's degree in piano performance. At the same time, he began his professional music career with a brief stint as a high school music teacher.
At that point, Clutterham moved to San Diego, CA, combining musical endeavors as multifarious as being a club jazz pianist, an accompanist for the San Diego opera, a freelance music copyist and transcriber, a church choir director, and also playing a few concerts as pianist with the San Diego Symphony and the San Diego Pops. He then became affiliated with a 'jingle' company in the San Diego area, arranging, producing, and occasionally composing music for various forms of broadcast advertising. (One of his jingles, in the form of a classical string quartet, premiered on the Rose Bowl in the early 1980's.)
Eventually, Clutterham started his own jingle company, where for 12 years he wrote and produced advertising music for an international list of clients, including "The Wave" radio station in Los Angeles, when it adopted a 'smooth jazz' format in 1987. In 1990, he moved to the Los Angeles area with the intention of getting involved in the film music industry, and shortly thereafter found a home at one of the world's preeminent providers of music preparation for feature films. During the course of his L.A. music career, Clutterham has worked in music preparation for some one thousand movies.
Clutterham's first association with the city of Downey was when he was hired as the music director at Downey United Methodist Church in 1992, where he met Kathleen Dorris Greilach, the Downey native who would later, in 1998, become his wife. As a couple, Lars and Kathy joined the Dorris family tradition of attending Downey Symphony concerts.
Today he continues his work in the film music business, along with numerous other musical adventures, from pop music through classical—with a special focus these days on composition. Clutterham's new website,
larsclutterhammusic.com
, adds a few more details to his biography and offers some audio samples of his music.